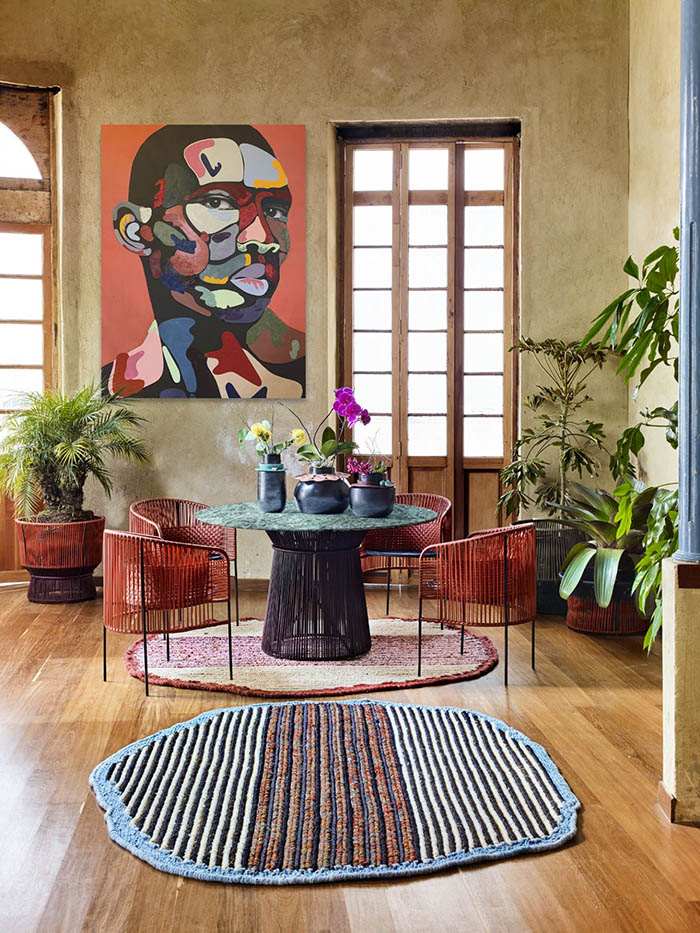 02 Sep

Vibrant living

Meet Ames, a brand born out of a deep love for Colombia.

Bringing together contemporary design and Colombia's traditional crafts, Ames is an exciting eco – conscious company manufacturing furniture in small, family-owned Colombian ateliers.

The founder of the company, Ana María Calderón Kayser, who was born in Colombia, has been a passionate collector of objects made using traditional crafts. In 2001, she moved permanently to Germany and, five years later, launched Ames together with her husband in Koblenz. From the beginning, her mission was to create products that spread Colombian joie de vivre around the world.

Designers such as Sebastian Herkner, Cristina Celestino, Mae Engelgeer, Studio Ilse and Pauline Deltour, translate the country's beautiful landscape, colours and textures into vibrant home collections of exceptional quality, all made by hand using centuries-old manufacturing techniques.