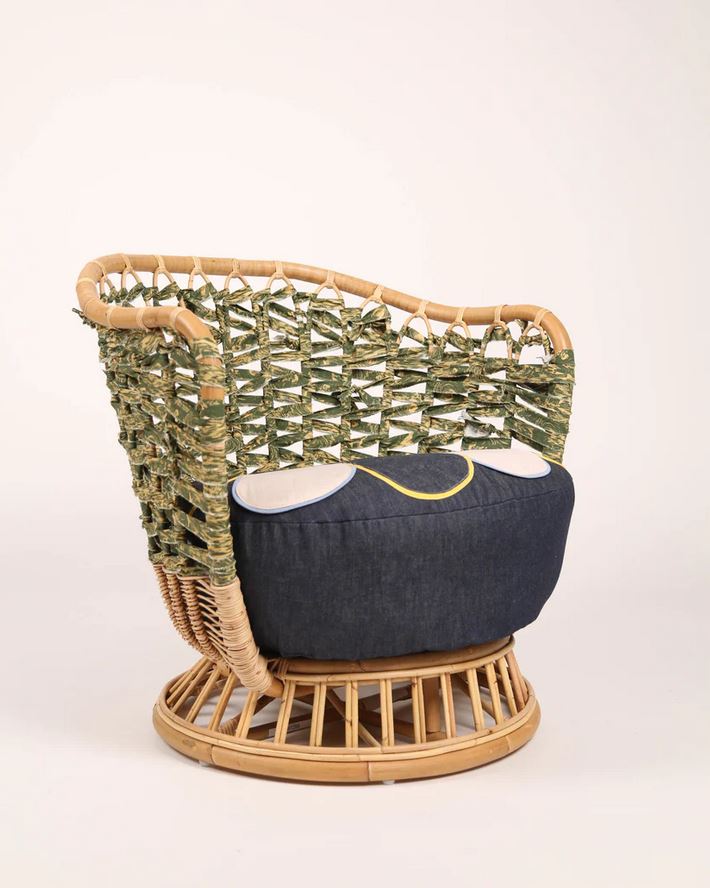 02 Aug

The flower power of Gubi's Grace Lounge Chair

Invited by GBA's partner Gubi to select a chair to be included in Hey What's Up? collection, Camella Ehlke chose the Grace Lounge Chair by female architect Tove Kindt Larsen. Designed in 1936, the inside-outside chair is constructed from rattan, a solid timber vine with properties similar to fabric in how it can move and flex. Camella's Flower Power chair acknowledges Larsen's love of nature. The chair is accessorized with a floor mat that takes its cues from shadows cast by the elegant form of the Grace chair.

*Cofounded by Derek Wiggins and Karen Wong, GBA [Guilty By Association] is a digital bridge to empower the creative unseen, redistribute wealth, and re-engineer an antiquated system.