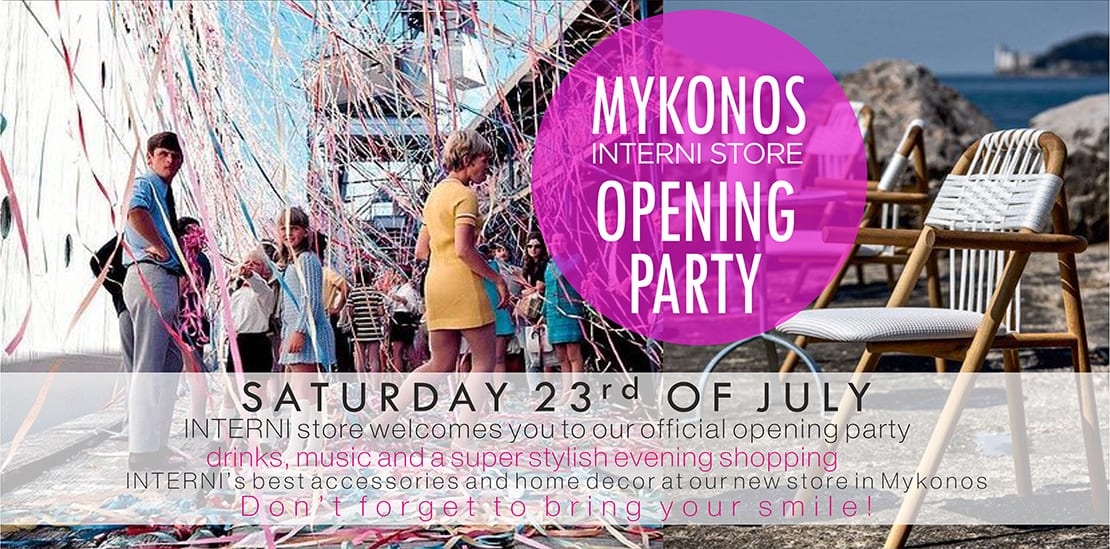 22 Jul

Opening party INTERNI STORE Mykonos

MYKONOS
INTERNI STORE

O P E N I N G  P A R T Y

INTERNI store welcomes you to our official opening party on Saturday 23rd of July.
Drinks, music and a super stylish evening shopping INTERNI's best accessories and home decor at our new store in Mykonos.
Don't forget to bring your smile!

INTERNI, MY MALL, VRYSI MYKONOS
SATURDAY 23 JULY, 07:30 pm.