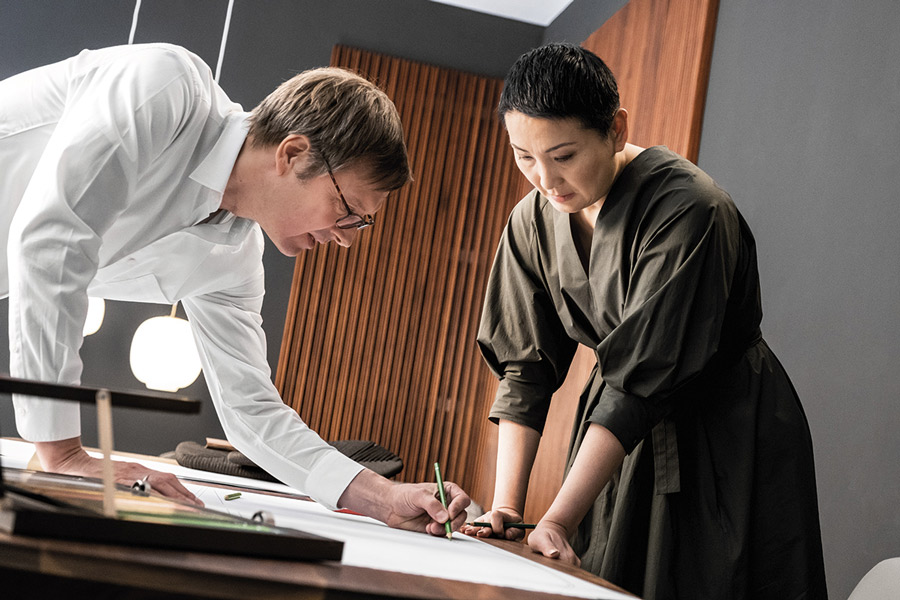 26 Oct

Minotti and Inoda and Sveje

Minotti and Inoda+Sveje join forces for the first time. The new collaboration with the designer duo made up of Japanese Kyoko Inoda and Danish Nils Sveje represents for Minotti an unprecedented choice rooted in the ineffable bond between the Orient and Scandinavia but, above all, in the brand's inexhaustible pursuit of beauty and excellent workmanship.

This first collection is marked by the elegant Yoko armchairs, little armchairs and footstools, by the organic shapes of the Lars sofa and by the compact Sendai seats, in the sofa, armchair, lounge and dining little dining versions, both fixed and swivel. The duo is also behind the Yoko Cord Outdoor range in the armchair, dining little armchair and footstool versions. Expressing a new genre of elegance, these pieces designed by Inoda+Sveje embody the traditional aesthetics and art of wood-sanding, typical of their respective countries of origin, and Minotti's decades of upholstered furniture expertise.