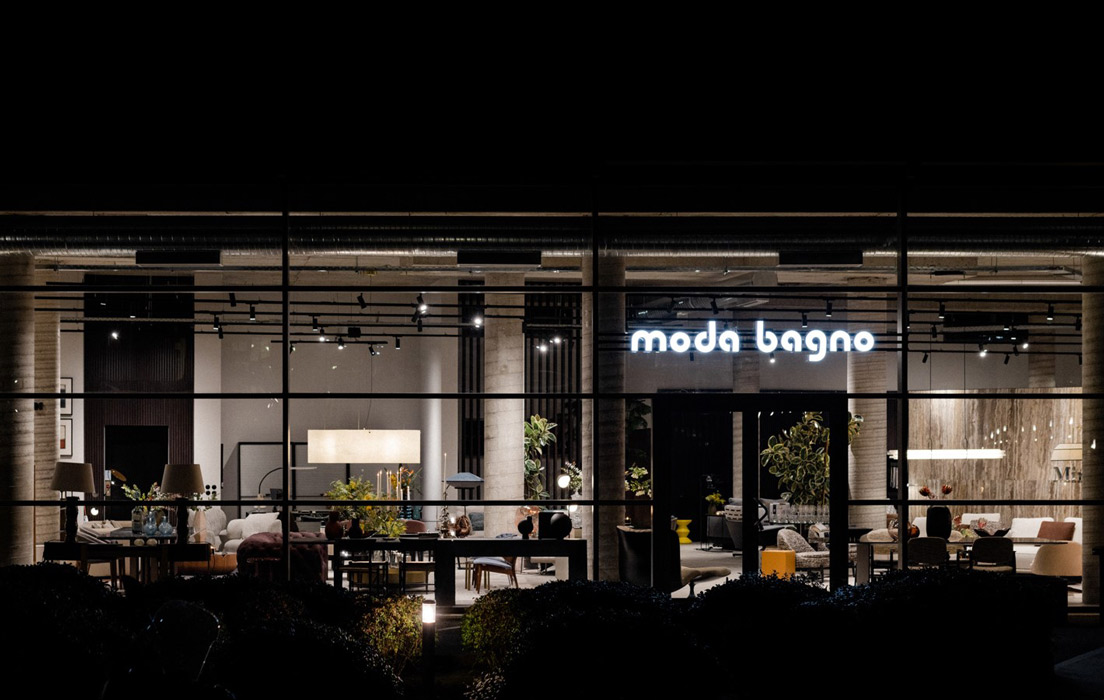 09 Feb

Introducing the new Moda Bagno – Interni store in Thessaloniki

New address, new aesthetic. Located in Pilea, the latest Moda Bagno – Interni store is the absolute destination for design aficionados and deco lovers in Thessaloniki.

A unique industrial space of 1.000 sq.m. that showcases the most exciting collections from the world's leading brands, as well as exclusive crafted pieces. Distinctively eclectic, this is the place to be acquainted with the latest trends and a great selection of indoor and outdoor furniture, lights, objects and accessories, along with an extensive variety of bathroom and kitchen products.

Furthermore, a Minotti shop-in-shop is set, offering all the iconic items as well as the novelties of the famous Italian brand. Delivering the best in style, quality and service, the new Moda Bagno – Interni store is designed to welcome and displays the art of living as seen by the Varveris family. It is much more than a store, it's a lifestyle space.
2 Kranidioti Giannou Street, 55535 Pylaia Thessaloniki
2310431000