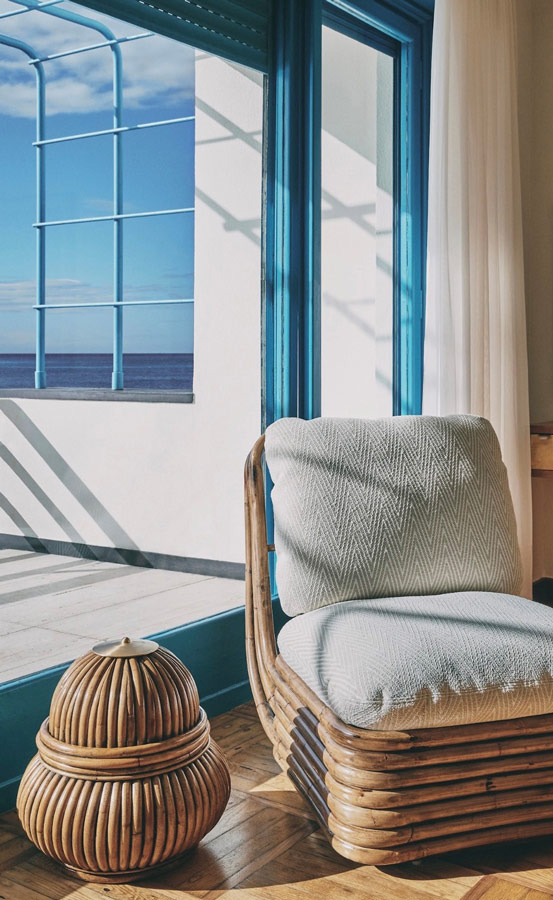 21 Mar

GUBI – Gabriella Crespi's 'house of the sun'

A muse to Valentino, favorited by Audrey Hepburn, Gianni Versace, and Hubert de Givenchy, Gabriella Crespi was known for her indisputable glamour and sophisticated sense of style. As a designer, it was her gift for streamlined forms and lavish material finishes that won her a dedicated following and saw her become a coveted partner to prestigious fashion houses ranging from Dior to Stella McCartney. In the year she would have turned 100, and 50 years after its initial conception, GUBI is putting the Bohemian 72 Collection into production for the first time. Reflecting  the harmony between Crespi's artistic, bohemian vision and her love of travel, this family of rattan furniture is elegant, flexible and refined. "I wanted to create the house of the sun," the Milanese designer said. "I couldn't help but do it with rattan and bamboo, materials that combine strength and flexibility, the warmth of mellow tones, and the ability to be run through by light.

Moto: Crespi's aesthetic was characterized by dualities, pairing modernist functionality with an eye for the baroque, and shifting between clean lines and sensuous curves.