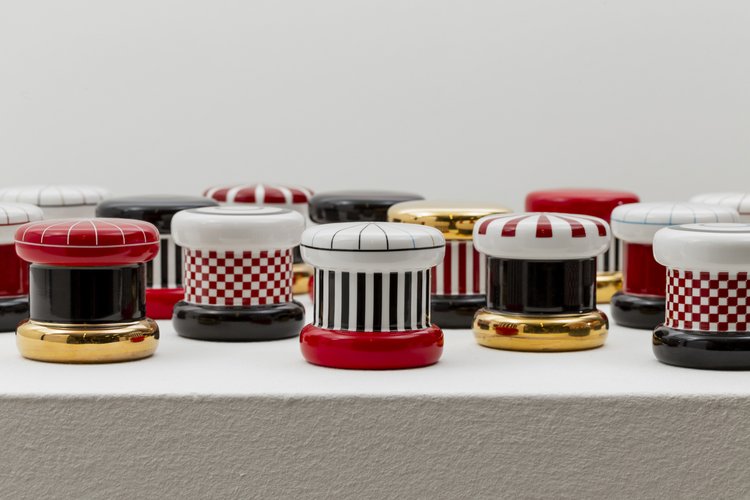 25 Oct

FESTIVAL COLLECTION for Nicolazzi

Festival, the new expressive Nicolazzi two-hand basin mixer collection brings a whole new look to the bathroom.
Introducing strong colours and patterns allows never seen Emotions in the world of water taps.

Away from the technical coldness of metal to the warmth of porcelain. Brings back a fascinating material to the palm of our hands featuring the silky softness of the glazed surfaces. Pure geometric shape, meets playful patterns and haptic sensation.

THE 4 COLLECTIONS ARE
FLIC-FLAC Classic spirit, clarity, serenity
The FLIC-FLAC line is inspired by the world of the circus with its distinctive patterns and colours. Red, white, black, and an enchanting gold give the line its strong expression and transform the bathroom into a world of magic and wonders.
SPRINT Power and strength
The Sprint line is characterized by its dark anthracite tones, which give it a powerful and strong appearance.
Different stroke and circle patterns create a dynamic image and give the collection almost an automotive touch.
HYPE Personality – freshness – liveliness
The Hype line has its strong appearance through the trendy colours and the black and white grid pattern. The colours radiate a playful freshness that contrasts beautifully with the mathematical consistency of the grid pattern.
SOUL Relaxation – purity – harmony
The line SOUL is defined by a clear connection with nature. The fine lines on pebbles were references and inspiration for this collection. The natural purity that radiates harmony, relaxation and balance combined with neutral shades and the contrasting natural motifs give the line its special soothing expression.
Project assistant: Gabriele Panciera Photo: @ Nicolò Panzeri