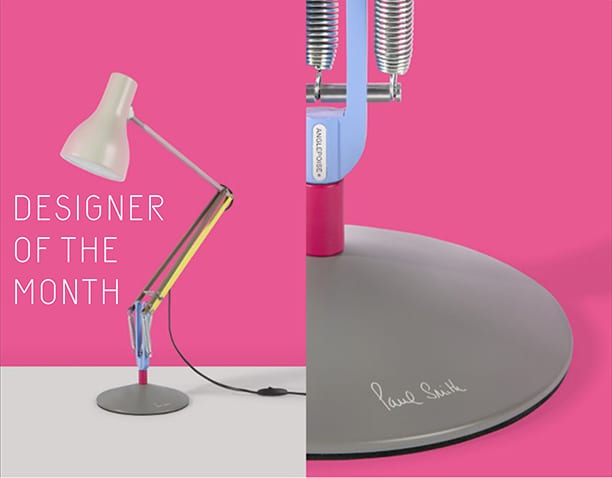 06 Jun

Designer of the month Paul Smith

Putting pen to paper to design a stunning new interpretation of the classic Anglepoise® Type75™ table lamp, the Anglepoise® + Paul Smith piece combines the unmistakeable form and function of an Anglepoise® with the unique handprint of Britain's foremost designer.

Created for Anglepoise® by leading British industrial product designer, Sir Kenneth Grange, the timeless Type75™ design provides the perfect canvas for a designer internationally renowned for his contemporary take on traditional British design.

Known for his mastery of colour, on the lamp Paul combines vivid shades with a playful result. Warm grey-olive tones are contrasted with sharp accents of fuchsia and lime, with cornflower and clay added to stunning effect.