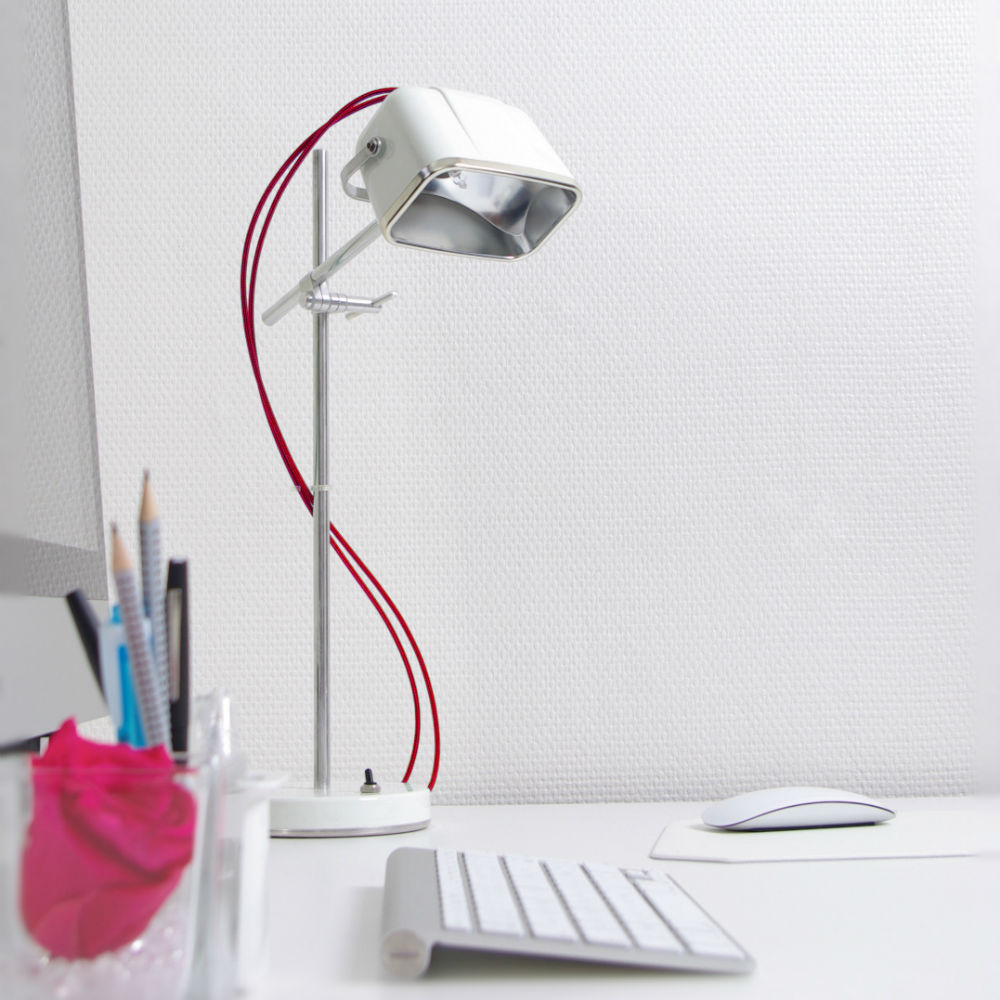 28 Feb

MOB lamb by swapdesign
Not an original 1960s design, but this 1960s-style Mob reading lamp by swabdesign will fit effortlessly into any interior inspired by that era.
Not just the blue, there's a rainbow of color options available online, all using adjustable aluminium structure, with an adjustable shadow with halogen bulb (included) focusing the light. There's also colored cables and a vintage-style switch on the base.